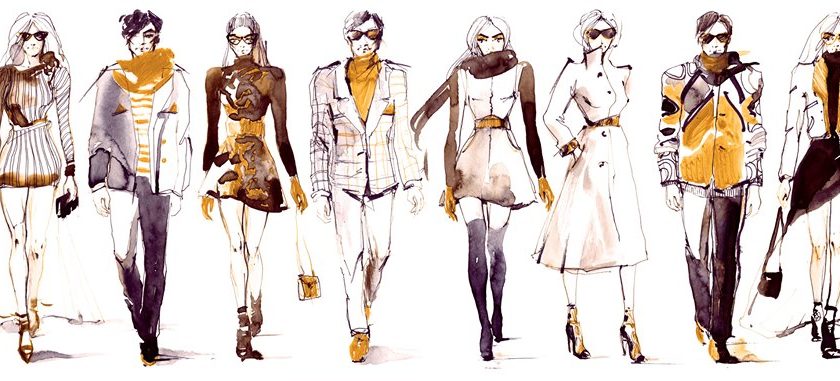 Report from Fashion Week Łódź 2012
Fashion Philosophy Fashion Week April 2012 in Lodz finished! Dear friends, I assure you that you have something to envy. We were there, of course, for you, for inspiration, to explore the upcoming trends, to soak up the atmosphere of the event. Unfortunately, the three days we spent there passed like 5 minutes, which is a shame because we could live there for a week, although I do not know if physicality would allow it.
Why? Read.
We were greeted at the Borowiecki hotel with fashionpackages: Carlo Rossi red (for good mood, for starters), beauty water with Q10, Maybelline New York cosmetics set, smartphone cover signed with Fashion Philosophy, a lot of advertising materials, the latest Elle number and a lot of other things I did not remember. Nice. Even very much.
Rooms in the hotel really pleasant, although I had a problem with the location of the number of pairs of shoes that I brought.
The City of Fashion Philosophy Fashion Week Poland is located in the Łódź Special Economic Zone at Księży Młyn, at ul. Tymienieckiego in the complex of restored textile factories surrounded by parks and historic palaces. The weather was beautiful – warm and sunny. First steps after the red carpet and … fashion climate pulled in completely. Kasia showed us around the town. She pointed to the restaurant, Vip room where Carlo Rossi took care of good humor, a showroom in which a lot of young designers exhibited, entrance and venues at the shows. We have not experienced the last year of pushing and fighting for the entrance and the place. Kasia introduced us to every show taking care of comfort and convenience.
In DESIGNER AVENUE shows we had the pleasure to see: Grome Design, MMC Studio, Berenice Czarnoty, Monika BŁAŻUSIAK, Jarosław Juźwin, TOMAOTOMO by Tomasz Olejniczak, Piotr Drzała, ORSAY, Agata Wojtkiewicz, NENUKKO, BIZUU, PTASZEK FOR MEN, Michał Szulc, NUNO GAMA, Ewelina Klimczak, Łucja Wojtala, PITCHOUGUINA, Viola Śpiechowicz, Wiola Wołczyńska, Anette G? Rtz and Natalia Jaroszewska. OFF shows on Friday began with a show by Jakub Pieczarkowski, the last show on Saturday was delighted by MALDOROR .
In the shows "running" already known models from October Fashion Week or Top Model, but also known faces of the screen and stage. Joanna Horodyńska, a well-known stylist and presenter, took part in the MMC Studio show. Ilona Felicjańska appeared at Jarosław Juźwin, Orsay placed on Dorota Gardias and TOMAOTOMO by Tomasz Olejniczak delighted Weronika Książkiewicz with her figure. The Bizuu show closed the gorgeous model at the age of about 5 years – she made all the professionalism with which she crossed the catwalk.
The shows were perfectly prepared. Only once, due to the failure of the system (probably the LED diode in the giant screen), the show of Łucja Wojtali and the same Pitchouguina was delayed. I do not envy designers and models – within half an hour everything has returned to normal and we had the honor to watch two great shows.
The season autumn-winter 2012/13 presented by the designers oscillated between the colors of garnet, gray, black – that is virtually nothing new, but still. The variety of cuts, the airiness of fabrics, the multilayeredness have replaced the shyness of the designs and colors of the spring collections. There were also many gold (Michał Szulc, Orsay) and silver (MMC) in various invoices. Jarosław Juźwin set the colors for strong colors by wearing silhouettes in long or short sweaters with funny patterns such as flowers or deer (reindeer?). A lot of warm big sweaters showed Berenika Czarnota. At Agata Wojtkiewicz I really liked the emerald heavy sweaters juxtaposed with light patterned skirts – elegant and feminine.
Tomatomo by Tomasz Olejniczak concentrated in his collection on timeless black and red in asymmetrical cuts. The Nuno Gama show made the biggest impression on me. Apart from the well-styled silhouettes, the models had sticky funny mustache in a retro style, which they licked lasciviously. It caused a smile not only in the opposite sex. Collection of ultra men's-beautiful pants, jackets made of soft fabrics, all perfectly matched to the silhouettes. We want to watch such men every day.
I would put on everything from Łucja Wojtala's proposal – warm, feminine, colorful, patterned. Amazing sensuality in her dresses was taken by Viola Śpiechowicz – delicate, airy fabrics in warm shades of pink, peach, beige – finally a beautiful creation of Natalia Kukulska. The Wiola Wołczyńska collection was also exceptional – a great combination of pink and gray – everything soft, delicate, flowing figure – to wear on a daily basis – wonderful, but perhaps this fact no longer surprises – another successful collection.
The closing exhibition of the April Fashion Philosophy Fashion Week Poland was the collection of Natalia Jaroszewska. And this time the designer has made the audience a beautiful collection for strong and courageous women – 200% of femininity. Long expectations for the show paid off. Of course, the designer was rewarded with great applause.
It is impossible to describe all shows because the text would have no end. I assure you that the next season will not be boring and wonderful, that it is also for Polish designers.
Fashion Week, after hard days of shows, proposed after every evening in several clubs in Lodz. We had great fun among designers, models, well-known journalists and bloggers. There was enough music and dance floor for everyone, besides the open bar and sea appetizers. After the party they organized: Orsay – Badroom Club, K-MAG with Komar at the helm, Hiro free After Party, Fashion Week Fashion TV Party in Lordi`s club.
We were also at the 20th edition of the most prestigious Polish competition for designers. The event was organized at the International Lodz Fairs. We saw 20 collections of Polish designers and one from India and Ukraine. The jury of creators sat, among others duet Paprocki & Brzosowski, Teresa Rosati, Agata Wojtkiewicz, Rodrigo Dela Garza, sat on the media jury; Magda Modra, Ewa Pacuła, Hanna Gajos, Rafał Spreng. The collections competed in the following categories: Pret-a-porter and Premire Vision. In the Premiere Vision category, Agnieszka Natasza Splewińska with the "Space-Specific" collection turned out to be unrivaled. Magdalena Magdalena was also awarded for her collection "Forest" and Małgorzata Wasik for her collection "Futusfera". In the Pret-a-porter category, the Jury of Guilds chose the collection of Aleksandra Kawałko "Mea Szearim". The media jury decided to reward another designer – Anka Leticja Walicka was awarded the "Golden Thread" in this category. The final gala was conducted by Joanna Horodyńska, known to everyone in a beautiful golden-white creation.
Apart from the shows, a number of lectures on fashion, design, Let Them Know trainings and a lot of exhibitions: Retrospective, Futurotextiles, Natalia Giza and Agata Stanecka have been prepared. Although this year Fashion Week did not shine with big names of fashion it was worth to see great young designers and, for a change, a bit of fashion for "ordinary mortals". Thank you for a wonderful weekend, great sea fashion people. We can not wait for October and the next edition of Fashion Philosophy, Fashion Week Poland.
Magdalena Kołpowska
/ Photographs: własne and FashionPhilosophy /